Spooks and Signs, with Kyle Starks and Jake Hill
a year ago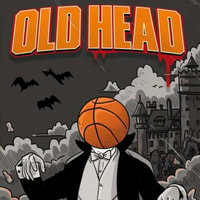 This episode is a Halloween Special! Joining me for this very spooky episode is Kyle Starks ("Sexcastle," "Rick and Morty," "Assassin Nation") and Multiversity's own Jake Hill (Mutantversity) to discuss their favorite horror comics!
Along the way, we talk about Kyle's new Kickstarter book "Old Head," our joint love for "Locke & Key," the works of Emily Carroll and Junji Ito, and the many reasons why Kyle loves the movies of M. Night Shyamalan (especially Signs). Join us!
Support That's The Issue by donating to their Tip Jar: https://tips.pinecast.com/jar/thatstheissue
Find out more at https://thatstheissue.pinecast.co
This podcast is powered by Pinecast.