LIVE: Comics and Conventions, with Peter Burke and John Higgins
a year ago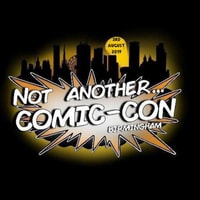 This week's episode is a live recording from the Birmingham based comics convention Not Another Comic-Con that I was invited to record back in August. I'm joined by Peter Burke, who's the founder and organizer of the convention, and John Higgins, an industry legend who's been a writer and artist on books like "2000AD" and "Rajorjack," as well as being the colorist on books like "Watchmen" and "The Killing Joke."
Support That's The Issue by donating to their Tip Jar: https://tips.pinecast.com/jar/thatstheissue
Find out more at https://thatstheissue.pinecast.co
This podcast is powered by Pinecast.