Effigies and an Evolving Industry, with Sarah Gordon and Matt Hawkins
a year ago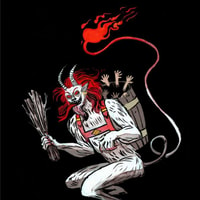 Welcome to That's The Issue! I'm Matt Lune, and I'll be joined every episode by guests to discuss their love of comics by looking at the comics they love. Today on the show, I'm joined by small press creator Sarah Gordon and President/COO of Top Cow, Matt Hawkins. We talk about the evolution of the comics industry in the decades since Matt first met Rob Liefeld and started working for Extreme Studios, how to engage with a changing comics audience, and about one of the strangest Kickstarter rewards of all...join us!
Support That's The Issue by donating to their Tip Jar: https://tips.pinecast.com/jar/thatstheissue
Find out more at https://thatstheissue.pinecast.co
This podcast is powered by Pinecast.