Exploring Tartarus, with Johnnie Christmas and Jack T Cole
a year ago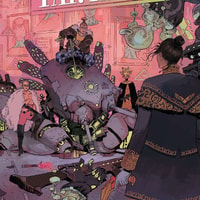 Today on the show, I'm joined by Johnnie Christmas and Jack T. Cole, the writer and artist behind the new Image Comics series Tartarus! We discuss the ins and outs of their working relationship, the process of building a world, and much much more!
Support That's The Issue by donating to their Tip Jar: https://tips.pinecast.com/jar/thatstheissue
Find out more at https://thatstheissue.pinecast.co
This podcast is powered by Pinecast.